EXCEPTIONAL SERVICES FOR EXCEPTIONAL ORGANIZATION!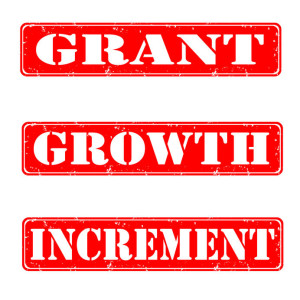 "We cannot become what we need by remaining what we are."
~ John Maxwell
Here is what KHARIS knows. We know that your organization is providing EXCEPTIONAL and purpose-driven work in your community. We understand these services have a hefty price tag that influences how you serve. We know that for you to be on this site, you are ready to experience explosive organization transformation as partners with KHARIS. So, let's get started!
KHARIS Grants and Services LLC. is a solution-driven company focused on strategic optimization for mission-based organizations. KHARIS provides transformative solutions to help organizations increase funding, enhance program and service impact, and build better communities. We provide grant-writing, technical assistance, program development, nonprofit start-up, and consulting services to nonprofits, municipalities, small businesses, and entrepreneurs. Trillions of dollars are awarded to communities every year through philanthropic foundations and federal agencies to support the planning and implementation of projects that promote sustainable and thriving communities. KHARIS Grants and Services has submitted a plethora of successful applications to private foundations, corporate giving programs, individual donors, and state and federal agencies. Is your organization missing out? What are you not receiving by not applying?
What do we want for your organization? KHARIS wants your organization to be EXCEPTIONAL in all areas for the benefit of those who need what you do! If you are ready for change, you are ready for partnership.
We are here to provide well-defined strategies for the problems you need solved. Where there is a will, KHARIS has a solution. We are beyond excited about collaborating with community leaders. When you win, your community wins. Your next level of growth is waiting.
Let's build our communities, together!
Meet the Principle Grant Strategist
Shunqetta N. Cunningham is the CEO and Principal Grant Strategist of KHARIS Grants and Services.  Shunqetta's purpose is intertwined in the nexus of social engagement, nonprofit and community development, entrepreneurship, and intentional leadership. Shunqetta credits her success and opportunity to lead while serving her community to one principle: integrity. She is inspired to educate, uplift and support her community through various business and philanthropic means.
Personal Statement:
Greetings Community Partners! I am humbled to be a catalyst for change in entrepreneurship and leadership through the work of KHARIS Grants. My service to you brings me great joy and is another extension of my mandate to uplift, inspire and educate. My greatest fulfillment however is to share this life with my wonderful husband Sanford and our beautiful daughters: Taylor, Tabitha, Tori, and Tessa.
"You may not succeed at what you want to do, but you will never fail at what you are called to do."
Shunqetta N. Cunningham, MPA
Testimonials
REV. GREG OTA; NEW LIFE EMPOWERMENT DEVELOPMENT CENTER

"Professional service with a comforting experience."
"Professional"
TERRILL JENKINS; FOUNDER, THE ADVANTAGE PROGRAM

"You candid advice is greatly appreciated. Your knowledge and experience was invaluable in helping us to arrange for our future grant opportunities. We look forward to doing business with your company for many years to come. I am grateful to be in such good hands!"
"In Good Hands"
Kim Shumpert; Executive Director, CityYouth Ministries, Inc.

"Kharis Grants has allowed me to maximize my time in the office and focus on developing our organization. Shunqetta has gone above and beyond to provide an excellent service to our agency. We rely on her expertise to seek and secure funding that creates opportunities for our students to achieve success."
"We Rely on Her Expertise…"
Dr. Brenda Randle; Founder & Director, The Writing Doctor, Inc.

"As we know, anyone can string words together, however not everyone can do this at a professional level. A great grant writer is a rare breed that can simply take ideas and weave them into an interesting "story" that markets the organization and sells the program or project effectively. Kharis Grants has the expertise, experience and rare capability to effectively tell your "story." I have utilized this business several times and each time the grant was exceptionally written. The organization's goals were clear, concise, properly stated, researched properly and the grant was submitted in a timely manner. If you choose Kharis Grants, you will not be disappointed!"
"You Will Not Be Disappointed!"