KHARIS Grants and Services is excited to announce the 2018 Nonprofit Summit: Effective Leading Through Changing Times 
Friday, March 9, 2018 at the Jonesboro Regional Chamber of Commerce
9 am to 2:30 pm
---
On last year, we were pleased to host the first nonprofit summit in Northeast Arkansas. For year two of this event, we are excited once again to bring many great nonprofit leaders of Northeast Arkansas and the boot hill area to Jonesboro, AR!  A few of the statements from the 2017 Summit were:
Testimonials
"It was great to connect with other leaders."
Great to Connect with Others
"I have the confidence to push forward after attending."
I Have Confidence to Push Forward
"Congrats to KHARIS Grants for bringing such a relevant and needed training to our community."
Relevant and Needed Content
Such statements have prompted us to offer more stimulating workshops at the 2018 Summit for community service leaders and those aspiring to enter the field of community service.
These past two decades have been an economic whirlwind for our delta communities. Nonprofits answer the call to help those in need 365 days a year. At the 2018 Nonprofit Summit, nonprofit leaders across the region will strengthen their mission's work to provide innovative ways to maximize income, programs, and outreach.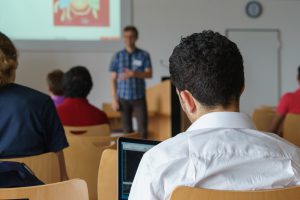 Speakers
Jonathan Carter, Assistant Attorney General of Arkansas | Tiffny Calloway | Cathy Frans
Leaundra Sanders | Matt Knight | Shunqetta N. Cunningham
and others!
Are you ready to discover best practices to accelerate organization success?
REGISTER TODAY!
Early bird rate: $40
Ends February 15th!
---
Location:
Jonesboro Regional Chamber of Commerce
1709 E. Nettleton Ave.
Jonesboro, AR 72401