KHARIS Grants and Services is founded upon the belief that many of our community challenges stagnated by economic and social injustices are directly impacted through the persevering work of  community-driven organizations.
KHARIS is committed to the local needs of the community; giving your nonprofit and public service agencies the necessary tools to maximize organization performance, impact, and outreach.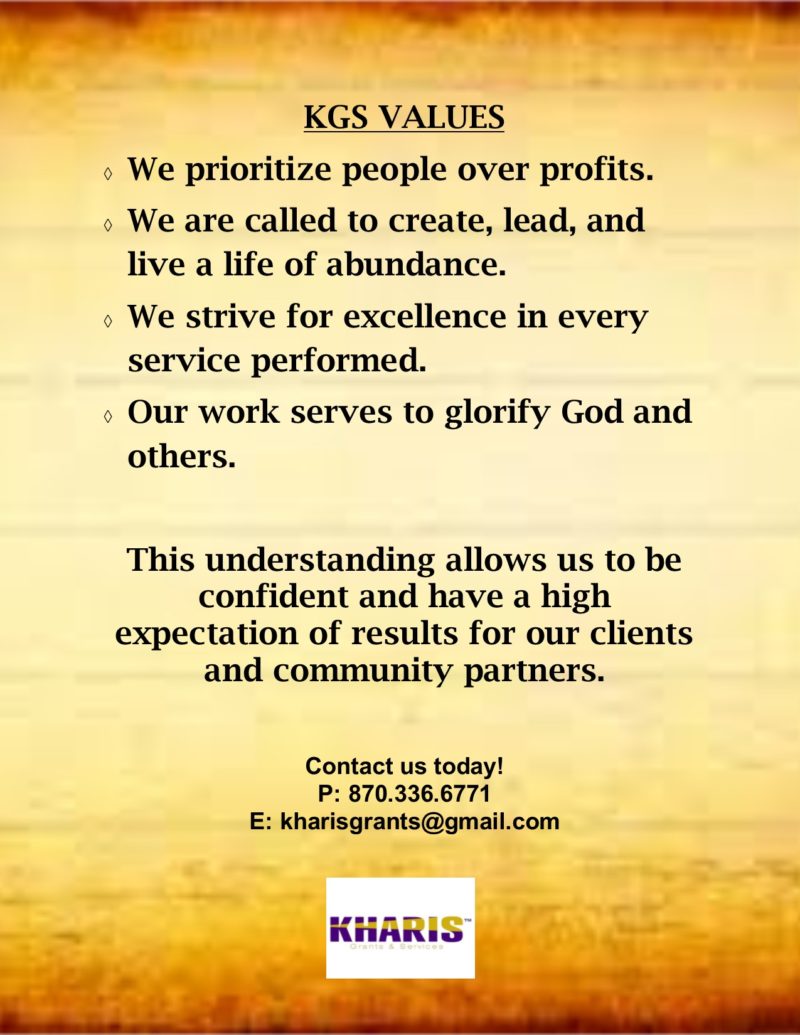 Please select service, date and provider then click on the Find Appointments button.
[/et_pb_column]
Contact
Phone
(501)-404-8942
Email
Address
P.O. Box 16336 Jonesboro, AR 72403
Hours
Monday - Friday, 9am to 4pm