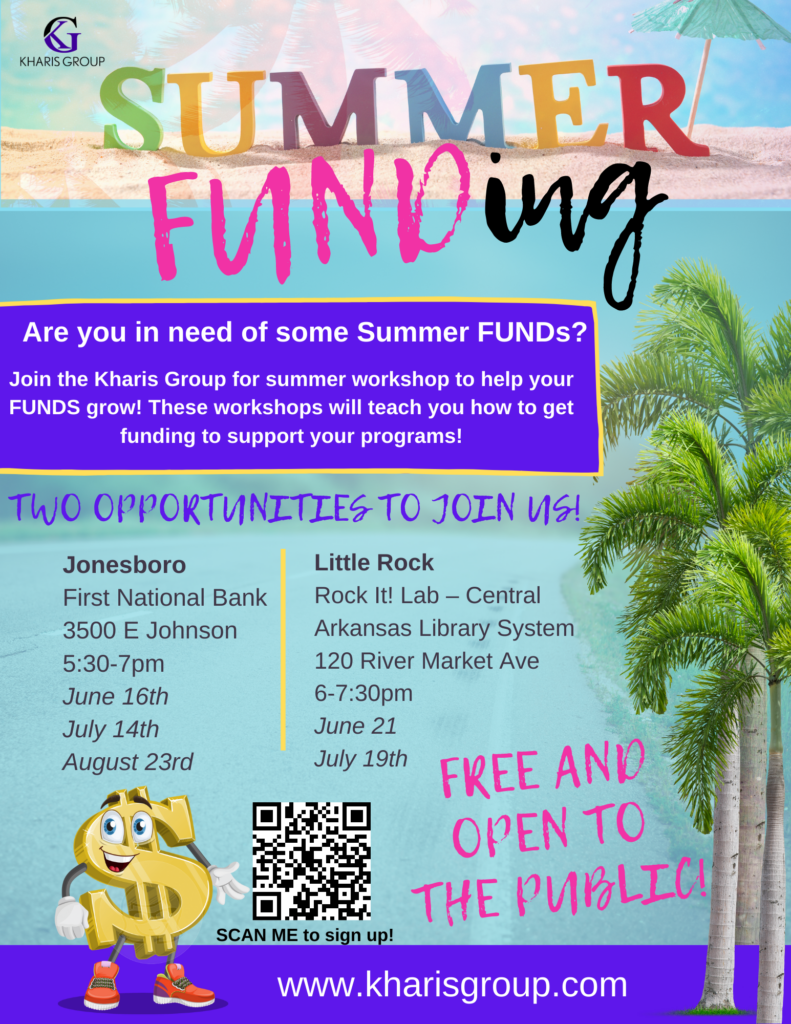 Don't leave money on
the table!
If you:
are struggling to secure donors and sponsorships,
are struggling to win grant funding,
are struggling to energize the board to fundraise for the nonprofit,
are struggling to tell a comparative narrative to attract funding…
These workshops will teach you how to get funding to support your programs!
Our Summer FUNDing workshops offer the perfect professional space to learn how to get funds flowing into your nonprofit budgets. 
You don't want to miss this opportunity to get the inside tips and trends to secure funding for your organization. These sessions are in person with a Q&A, so we are going to be keeping these workshops intimate and intentional. *Limited capacity!
Register now!
---
Choose A Workshop Near You!
Jonesboro
First National Bank
3500 East Johnson
5:30 – 7 P.M.
Dates:
June 16th
July 14th
August 23rd
Little Rock
Rock It! Lab – Central Arkansas Library System
120 River Market Ave.
6:00 – 7:30 P.M.
Dates:
June 21st
July 19th