The Exclusive Mentorship And Accountability Group For The Most Ambitious And Intentional Nonprofit Leaders!
Nonprofits cannot operate on passion alone. It's time we reframe our systems and strategy to gain more grants, sponsorships, and partnerships.
Welcome to The Decision Makers: Leaders' Circle
®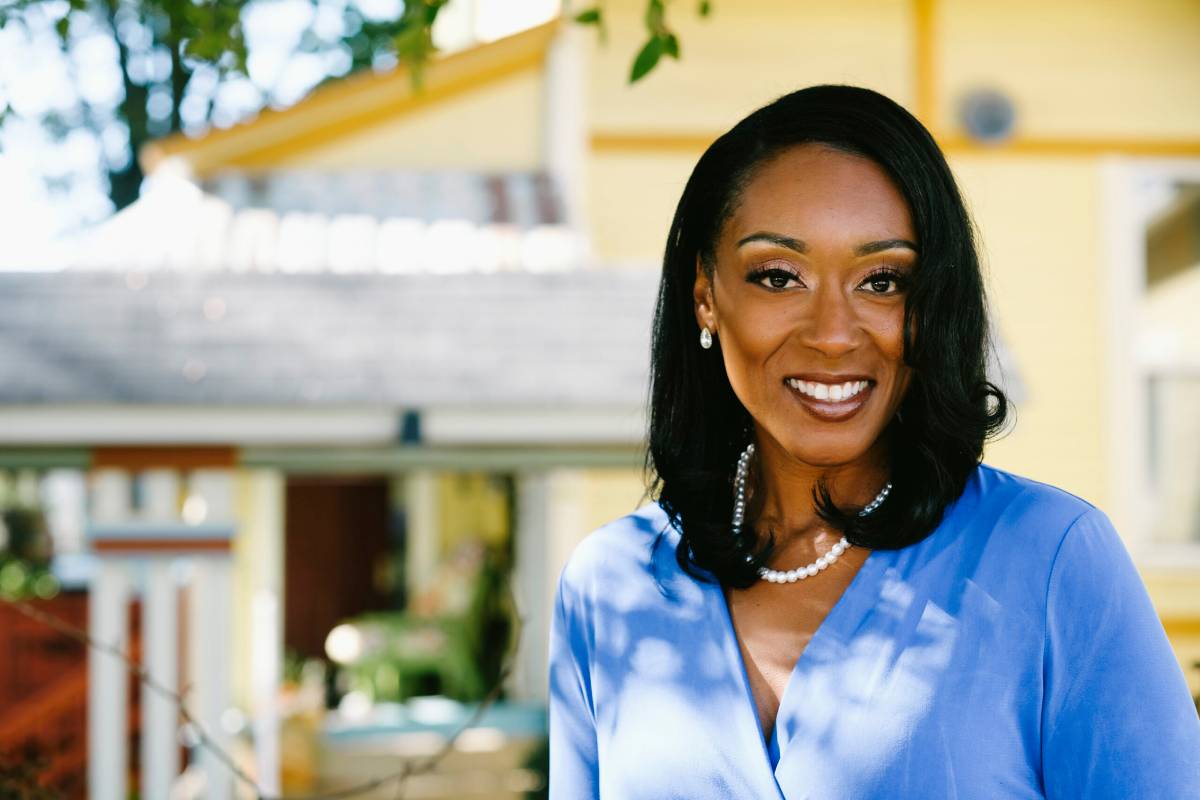 A note from
Shunqetta N. Cunningham
I have worked with hundreds of nonprofit leaders. Through my own experience as the Founder of a social-focused nonprofit, and various board roles, I know the first-hand challenge faced by nonprofit leaders, especially in rural communities. 
I created the Decision Makers Leaders' Circle to fill a gap. For decision makers, board members, staff, and volunteers at small and startup nonprofits, this community is for you. I am on a mission to un-normalize the scarcity mindset centered around nonprofits. This Circle provides you with high quality consulting at a consistent rate affordable for all leaders. 
I am called to connect you to resources and teach you how to build sustainable, thriving, and impactful organizations. It will happen if we are diligent to the assignment. This is what you will learn and more, right here in the Circle! 
Why join the Leaders' Circle?
The Decision Makers: Leaders' Circle® is not your average nonprofit coaching program.
 If you are a nonprofit leader (novice or seasoned), and want high quality and consistent consulting to fast-track your nonprofit's income, impact, and influence, this is the program for you!
Who is this for?
Nonprofit leaders that need support to build systems, support, and sales in your organization

Those who know that passion forfeits success

If you have a need for staff, consistent donors, and a revenue model
And you…
Desire to grow your nonprofit organization infusing business principles
Want consulting wisdom that you can easily incorporate into your operations
Are ready to add expand the commas to your income
Want feedback on grant proposals, sponsorship letters, etc.
Need to know how to attract Corporate supporters to support your programs
Know that you need to be in community with other change agents
You want access to a consultant over a decade of experience
I believe that NONPROFITS CAN BE PROFITABLE.
Yes, you can employ others. 
Nonprofits can seek out funding support without feeling awkward. There is a call to align with people that can fund us to do great work. 
You are ABSOLUTELY needed in every community. 
I also know that starting a nonprofit is not for the weak. Inheriting a nonprofit is also not a walk in the park.  I help you avoid the "should have, could have, would have" had I known journey.
I am not your average consultant because I don't serve average people. I am called to LEADERS. This program is for you.
Weekly Morning Meetup
You will meet every Tuesday at 8am in a virtual setting with your fellow Decision Makers. MILLIONAIRES meet early. If you look up any successful CEO, they have morning meetups, so we follow the same path of success.  We will cover topics of fundraising and income, board development and training, expanding your social capital, scaling your organization, and increasing your impact.
Amazing Nonprofit Community
We believe in shared success and community! Not only will you be able to engage in conversation at our weekly meetup, but also connect with other leaders via a private Facebook community. 
Access Met with Affordability
A one-hour 1-on-1 consultation with Shunqetta is double that of your monthly program dues. The Inner Circle gives small nonprofits access to fresh, high-value, and professional expertise at a rate that you can grow with!
Exclusive Discounts With Perks
Time is your most valuable resource. Inner circle members get exclusive access to time-saving resources, grant leads, Shunqetta's favorite podcasts, special guests speakers, book club, and more!
The Decision Makers: Leaders' Circle® is group consulting at its finest! Your monthly subscription is an opportunity to receive ongoing consulting without interruption in a relaxed setting to get the tools you need to scale up and fast forward your organization to a sustainable future.
This Circle is a circle of trust. There is no such thing as self-made. You need access to information. The Decision Makers: Leaders' Circle is that avenue for you!
If you are tired of one-and-done consulting that still leaves you with more unanswered questions, if you want to be in an environment of continual growth, if you know you need an accountability system, join the Decision Makers: Leaders' Circle® today.
And guess what? If at anytime you want to opt out of the monthly program, you will be able to do so. You can always sign back up and reconnect with the Circle!
Will You Join My Leaders' Circle?
Use this form to register today!