Year 5 of the Nonprofit Summit for nonprofit and community leaders was a success!
On Friday, March 5, 2021, the 5th annual and first virtual Nonprofit Summit was held with over 80 registered participants.  With everyone's safety in mind, our planning team pivoted the 2021 Nonprofit Summit to a virtual platform! Moving forward, we will offer this hybrid of video and in person conference meeting to ensure everyone can experience the premiere conference for community leaders. 
Empowerment
Leadership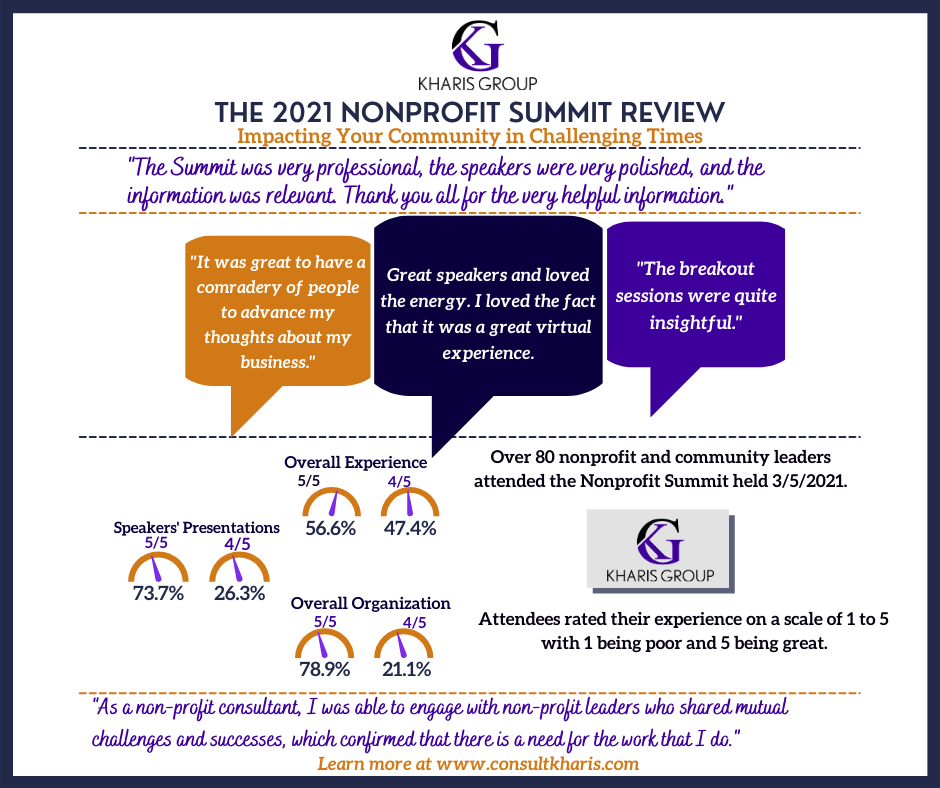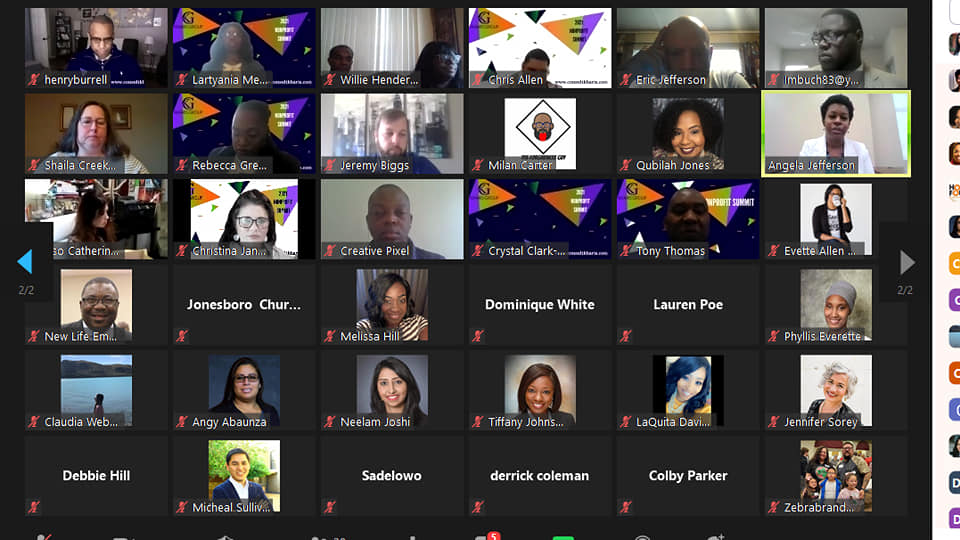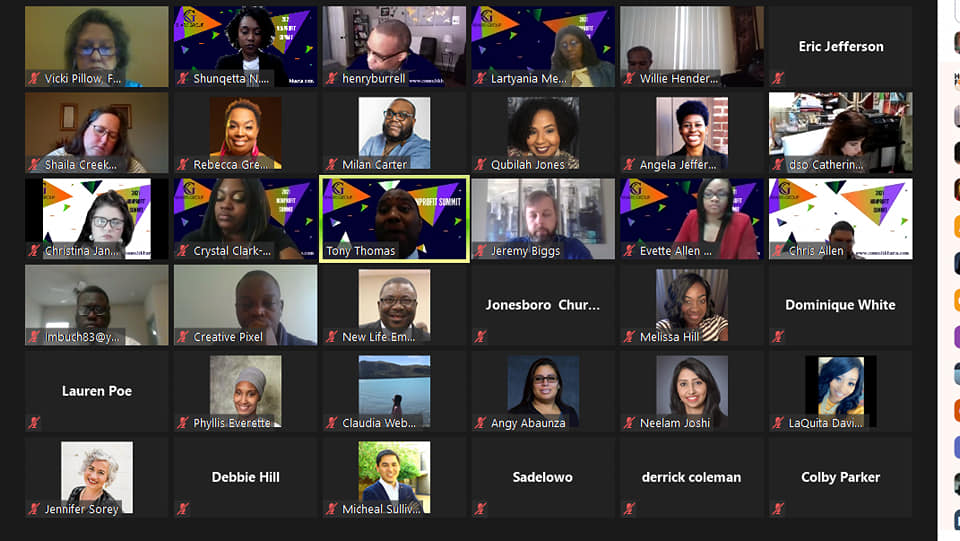 Meet Our Keynote Speaker: Mr. Tony E. Thomas 
Tony E. Thomas is native to Northeast Arkansas and is currently serving as Chief Operating Officer under Mayor Harold Copenhaver with the City of Jonesboro. Prior to his current appointment, he served as the Executive Director of Crowley's Ridge Development Council, Inc. (CRDC). CRDC is a community action agency serving eight counties in Northeast Arkansas and is designed to create opportunities for disadvantaged individuals and families with the goal of providing bridges out of poverty. He has also served as Assistant to the Craighead County Judge (Ed Hill) and once before with the City of Jonesboro as a Projects/Grants Administrator. In these roles, he serves/has served as the executive manager of operations which involved being the liaison between Department Heads and the duly elected official or Board of Director's.
As a life-long advocate of educational and economic opportunity for marginalized populations, he has always endeavored to motivate others to reach beyond their current circumstances to attain their true potential. He currently serves on the board of the Arkansas Single Parent Scholarship Fund (current Board President), The United Way of Northeast Arkansas Regional Impact Committee, Northeast Arkansas Community Athletics, Northeast Arkansas Supportive Services, and Abilities Unlimited (current Board Secretary).
He has been married for 22 years and is the proud father of three. We are happy to have Mr. Tony Thomas as the 2021 Nonprofit Summit Keynote Speaker. There is no better person to present on "The Necessity of Character in Leadership."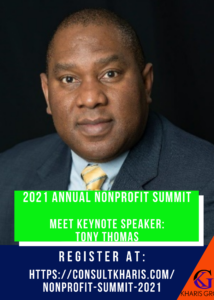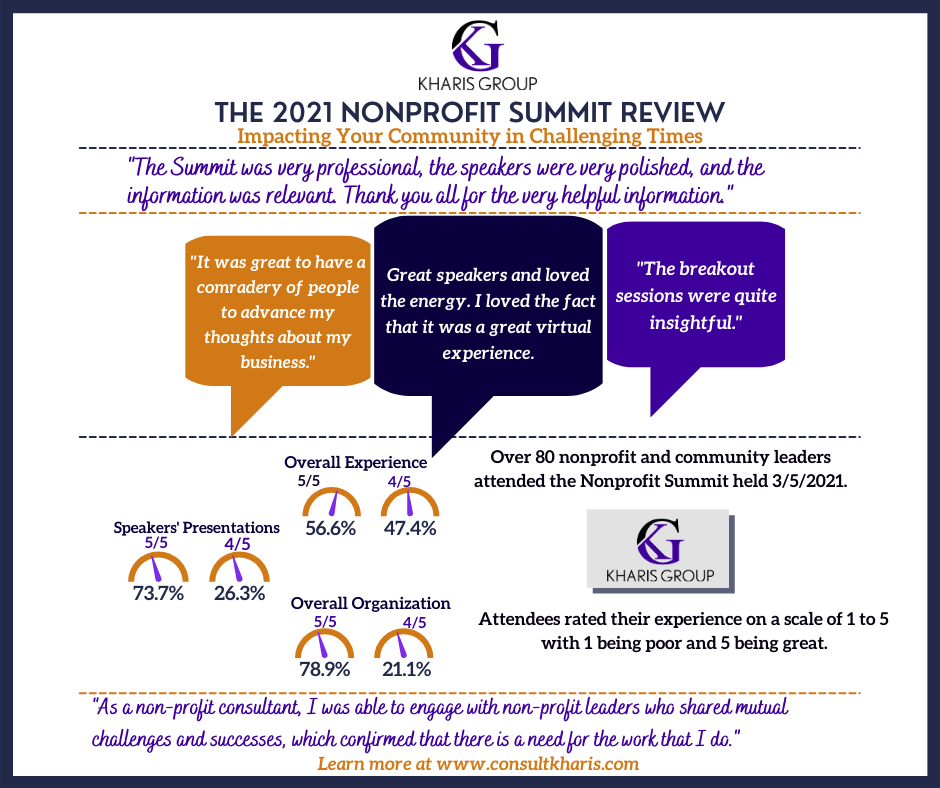 Matthew Knight Director is such an amazing speaker and moved me to tears. I'm so glad I was able to attend this year. Great job!
I learned a lot from all the speakers, but Shunqetta Cunningham hit home and she asked us about ourselves and had us to be honest with rather or not we are putting 100% action behind the impact. Thanks for the challenge.
This event was absolutely amazing. I attended last year as a fill in. I made a decision at that time to attend on purpose the next year. If you missed it, mark your calendars for next year. You are only doing your organization and your clients a disservice if you miss out.
Key Takeaways: Volunteerism, Profitability, Program Evaluation, Leadership, Expect Miracles, Pay It Forward, Pitch on the Spot.
Leaders need this as a refreshing every year. We never stop growing and this conference always challenges me to be a better leader.
The Summit is always about impact, connection, and support.
The Nonprofit Summit has now impacted over 300 Delta nonprofit and community leaders since its inception in 2017.
The Summit's success is in great part to our wonderful sponsors and partners. 
BECOME AN ANNUAL SPONOR!
Our sponsors and supporting partners:
*guarantees us the increased capacity for virtual technology and software needed to enhance the experience,
*ensure we move forward with our 2nd annual $1,000 Nonprofit Pitch Competition,
*and give us resources to show appreciation to our Summit speakers for extending their expertise for our community leaders to receive the necessary information to build better communities.
You can always submit a donation to support our conference efforts HERE.