The 7th Annual Nonprofit Summit is the premiere conference for nonprofit and community leaders! This year's Summit will help you raise more money so you can do more impact!
No more fluff! It's time to talk about what is really on the minds of nonprofit organizations- FUNDS!
How do we save our staff?
How do we increase our donors?
How do we keep our doors open?
How do we help our community?
HOW DO WE GET TO NONPROFIT WEALTH?
The 2023 Nonprofit Summit will focus on the various ways to incorporate success funding strategies into your nonprofit's budget.  
Year 7 of the Nonprofit Summit is the FUNDING SHIFT!
This year will be epic! After a trying two years for our organizations, now is the time to gather the tools and support we need to lead and impact after disruption. Now that many COVID-19 related government loan and grant programs are ending, where does that leave nonprofit organizations going forward?
We will embark in a full day's learning of relevant topics to refine the tools needed for profitable nonprofit organizations.
All Workshop sessions will focus on maneuvering intentionally and strategically to explore our financial options! We are talking crypto currency, endowments, grants, sponsorships, and more!  
We are super excited for our fireside chats with trend-setting nonprofit professionals leading thriving nonprofit organizations! 

Also, we will have a Meet and Greet the day before the conference so we can really foster connections with fellow peers.
AND, we are bringing back our Meet the Funders hour; an opportunity to meet community grant funders for nonprofits!
EARLY BIRD REGISTRATION ENDS DECEMBER 31, 2022.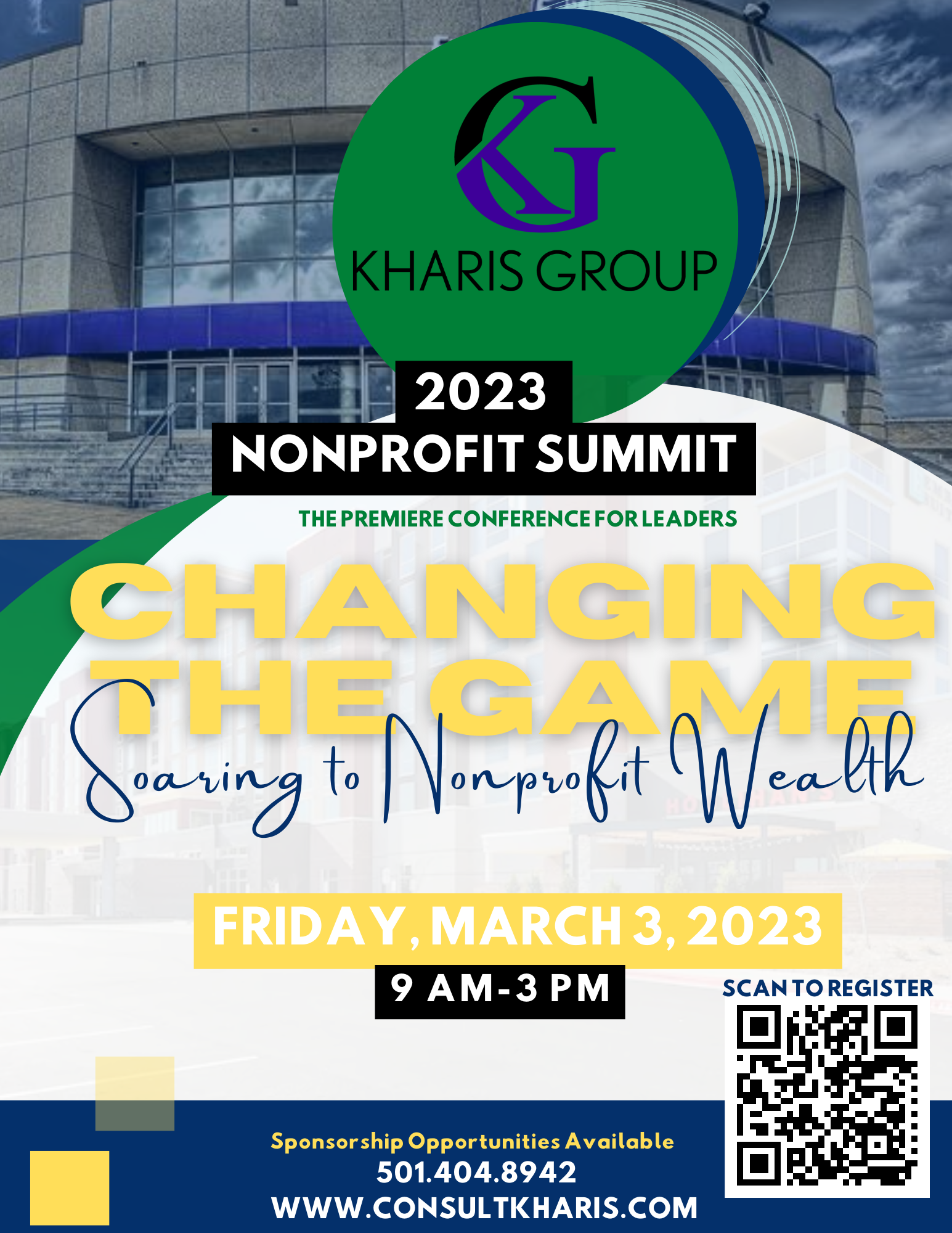 SPEAKERS WILL BE ANNOUNCED SOON!
Early bird/ registration rate is

$75

from now until 12/15/2022.
Regular Summit registration will be $100. Lock in your rate now!
2023 Nonprofit Summit Registration
Check out what others have said about the Nonprofit Summit!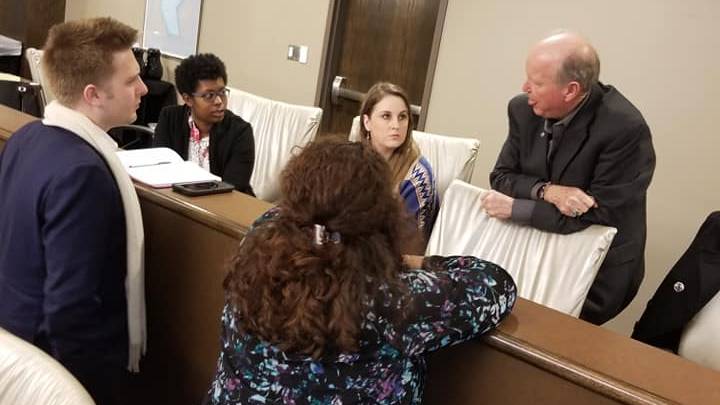 Matthew Knight Director is such an amazing speaker and moved me to tears. I'm so glad I was able to attend this year. Great job!
I learned a lot from all the speakers, but Shunqetta Cunningham hit home and she asked us about ourselves and had us to be honest with rather or not we are putting 100% action behind the impact. Thanks for the challenge.
This event was absolutely amazing. I attended last year as a fill in. I made a decision at that time to attend on purpose the next year. If you missed it, mark your calendars for next year. You are only doing your organization and your clients a disservice if you miss out.
Key Takeaways: Volunteerism, Profitability, Program Evaluation, Leadership, Expect Miracles, Pay It Forward, Pitch on the Spot.
Leaders need this as a refreshing every year. We never stop growing and this conference always challenges me to be a better leader.
Get Your Organization At the Fore Front Of Our Summit Attendees!
The Nonprofit Summit has impacted over 300 Delta nonprofit and community leaders since its inception in 2017.
This year, our expectant turnout is a combined audience of 150 community leaders! Become a sponsor or supporting partner today!
Our sponsors and supporting partners:
*provides the opportunity to offer a high impact and engaging conference for our amazing nonprofit leaders
* keep our conference cost at a reasonable rate to accommodate all leaders with a desire to attend,
* offer scholarships to deserving nonprofit leaders under fiscal distress
guarantees us the increased capacity for virt
ual technology and software needed to enhance the experience,
*support our nonprofit leaders with on the spot Mission Pitch Competition,
*and give us resources to show appreciation to our Summit speakers for extending their expertise for our community leaders to receive the necessary information to build better communities.
Guaranteed logo recognition in our directory with a $50 sponsorship by simply making a sponsorship donation HERE. Email your logo, business name, and business links to: kharisgrants@gmail.com.
Your business information will also be added to our  virtual recognition wall on the day of the Summit.
Summit sponsorship opportunities are available.
2023 Nonprofit Summit Registration