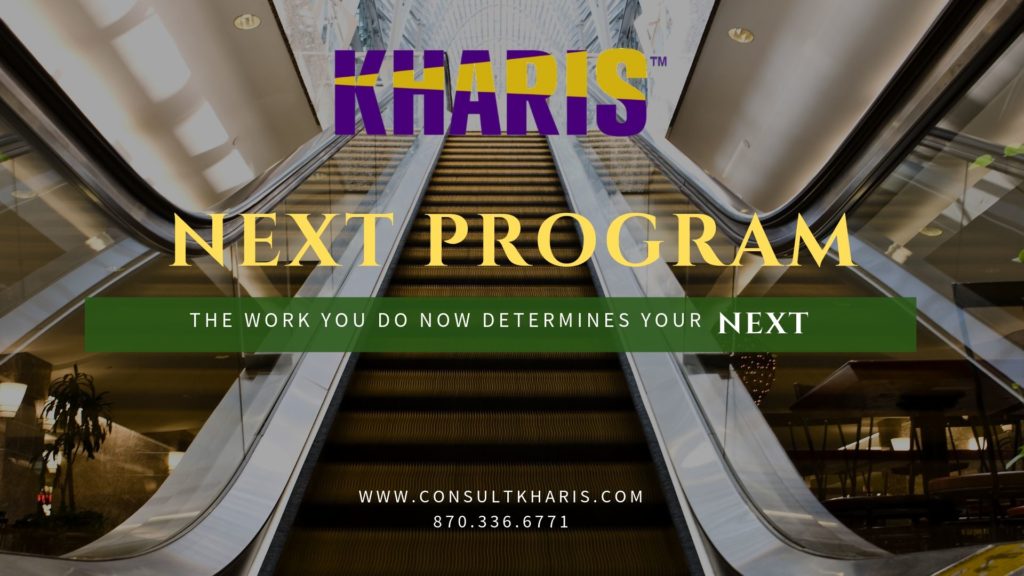 KHARIS believes you are NEXT. The work you do now will determine your NEXT level. The services you offer now you will impact the NEXT generation. The information you receive now from someone who really cares about nonprofits and communities will enlighten your NEXT steps to increase your revenue and soar your service outreach.
In the NEXT program, not only will you receive all benefits of the $30 for 30 Program, the NEXT program levels up and offers:
One 30-minute private consultation with KHARIS Lead Strategist, Shunqetta N. Cunningham (a $150 value),
One live Q & A video meeting with all program participants to ask Shunqetta all things focused on community, leadership, and nonprofit support! (a $150 value),
One (1) free award-winning grant template (a $50 value),
And a more intentional focus to strengthen your nonprofit.
This program would normally cost $400/monthly. Enroll today to take your organization to the NEXT level!
At KHARIS, we prioritize people over profits. We created this program with you and your budget in mind. Let us help you help others!
Are you ready to sign up?
NEXT stop, HERE!  Complete the form below.