High Quality Consulting. Results Proven. 
Join our private membership exclusively for leaders determined to change their success-within the nonprofit and the communities they serve. 
Level Up with our private growth community for nonprofits.
We believe nonprofits can and should be profitable financially, socially, and impactfully.
The KHARIS Group (KHARIS Grants and Services LLC.) is a social impact agency that heavily invests in the betterment of people and communities through strategic grant-writing, leadership development, and advocacy. Despite the challenging socioeconomic factors of our region, KHARIS believes investing into the leaders of nonprofit leaders will yield an increase wealth, impact, and sustainability in a sector often undervalued and under resourced in the marketspace. It is our mission to disrupt the narrative that nonprofits cannot be profitable, sustainable, or scalable!
KHARIS is an Arkansas-based consulting firm that specializes in the "underdog" success outcome. We are on a strategic mission to teach nonprofits and small businesses how to leverage the tools and skills they have to leverage for exponential growth, generate an income flow, and make an impact that adds lasting value to the community. 
Read More
Billions of dollars are awarded to communities every year through philanthropic foundations and public agencies to support projects that produces thriving communities. KHARIS Grants and Services has submitted a plethora of successful applications to private foundations, corporate giving programs, individual donors, and state and federal agencies.
Our work specializes in helping organizations and people see things in a different perspective for powerful results.  If you are ready for change, you are ready for partnership with KHARIS!
Let's build better and stronger communities, together!
Hide Text
About the Founder
Shunqetta N. Cunningham, M.P.A., is the CEO and Lead Strategist of the KHARIS Group.  As a community strategist, Shunqetta's central objective is to help nonprofit organizations and women businesses secure information, funding, and access that moves them closer to the advancement and achievement of their goals.  She is inspired to be a catalyst for change within the Delta region and beyond to impact present and future generations. Shunqetta is married to her wonderful husband of 15 years, and they parent an all star team of four daughters and one son. 
Member: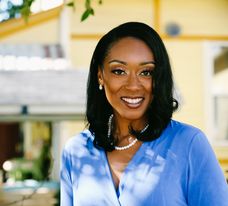 I really enjoy the 30 for $30 emails because they provide quick and valuable information that I can use in my nonprofit.
The retreat was EVERYTHING!!! I was able to see the missing links and was given a lot to think about! I loved the icebreaker with the cards.  Communication is truly the key!
Professional service with a comforting experience.